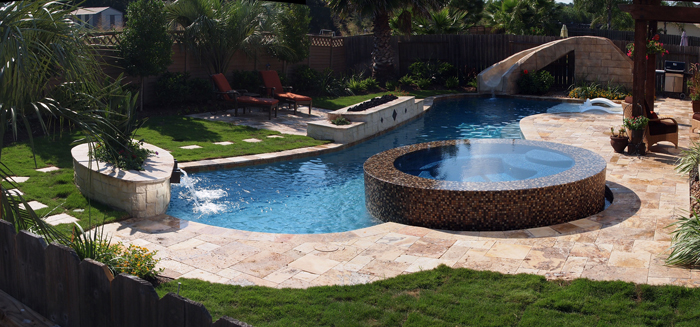 From pool deck replacement to structural repairs, new pool surface to complete remodels, Watts Pool Service can do it all at competitive rates without sacrificing top quality from our award winning crews. If you were one of our original installations from the 1960's or a pool from the 2000's, we are the experts to meet your needs.
PLASTER:
Replastering with a basic white plaster, made up of white cement and marble aggregates, is the most economical, but generally does not last nearly as long as quartz and pebble finishes. Selecting the basic white plaster, you will be faced with a lot more time, effort and expense in the future to be sure the pool is maintained 100% of the time. Watts Pool Service strongly recommends the application of Pebble Tec/Pebble Sheen for the interior surface of your swimming pool. We have always been a firm believer of only installing top quality products from the very best manufacturers. Pebble Tec products will definitely give you the longevity and comfort of knowing you have received a top quality product and installation by certified applicators.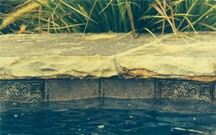 TILE AND COPING:
Please visit our showroom or request brochures for a complete selection.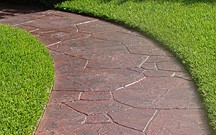 DECKING:
Over the years your pool deck can begin to crack, shift, discolor or just go out of style. Let us replace your pool deck with patterned concrete, Travertine, Slate and much more.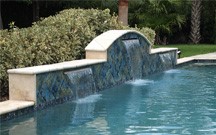 WATER FEATURES:
Add some elegance to your pool and some water noise to your ears.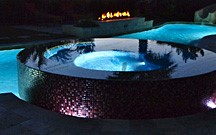 STRUCTURAL ADDITIONS AND REPAIRS:
Wish you had a spa? Add a spa or beach entry.